Jim Corbett National Park Sightseeing
The oldest of its kind, the Jim Corbett National park is appreciated worldwide for its abundant wildlife bubbling with a wide variety of flora and fauna. The outburst of visitors clearly depicts the popularity of the bio reserve. The Corbett national Park has spell binding attractions in the form of water falls, rives, grasslands, valleys, mountain peaks and dense forests. Adventure enthusiasts and researchers have named Corbett National park as a haven for exploration for all. Touring this marvelous location with a little bit of knowledge on the place can be a great experience to be cherished forever.
Jim Corbett sightseeing is pure excitement for all those who visit the extra ordinary wildlife park. By holidaying in the heart of the Corbett Park, one can experience maximum exhilaration and excitement every second of the trip. Experiencing nature at its best can never be better than in the National park at Corbett. It is worth the hard earned money if a day
Some of the most popular attractions in the Jim Corbett Park vicinity are the Sitavani Ashram. This is a museum well within the forest area where the memorabilia of Jim Corbett is housed. The Garjia temple is another attraction which is situated in the Kumaoni jungle surrounded by the River Kosi. The river has to be crossed by using a wooden bridge which brings excitement to the travelers. Public wildlife sightseeing in the three major zones of the park namely the Jhirna range, Bijrani range and the Dhikala range is known to be a crowd puller.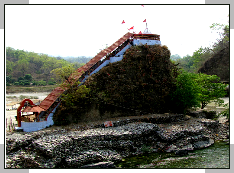 Girjiya Temple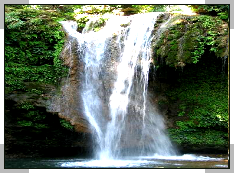 Corbett Fall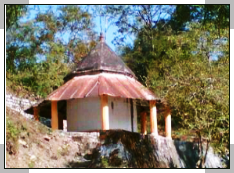 Sitavani Temple
The Dhangari Museum which has important details of a wide species of animals is popular owing to its wealth of educational matter for researchers. Details of the wildlife can be obtained from this museum. You can also get to have a glimpse of the trophies of animals like tiger, leopard, tusker, crocodile, deer, sambar and many others that naturally died. Acting as a backdrop to the greenish and lush wildlife is the Corbett waterfalls which is a sure attraction. The Kyari camp, Sitavani temple and reserve, the sunrise point and the Kalagarh dam are places that have to be visited when touring the Jim Corbett National park. Ramnagara can be visited when planning to spend some time in the Corbett national park surrounding.
With the assistance of travel agents and getting hold of the best tour packages, all the attractions in and around Corbett park can be explored with ease. An experience to relish will be guaranteed when an individual visits the Jim Corbett National park in India.